Meet the Team
The Brasserie's core is the students – it is their restaurant. Each service is staffed by MK College trainee chefs and servers growing their passion and skills in the industry. Some students can spend up to three years working in the restaurant, moving up the ranks.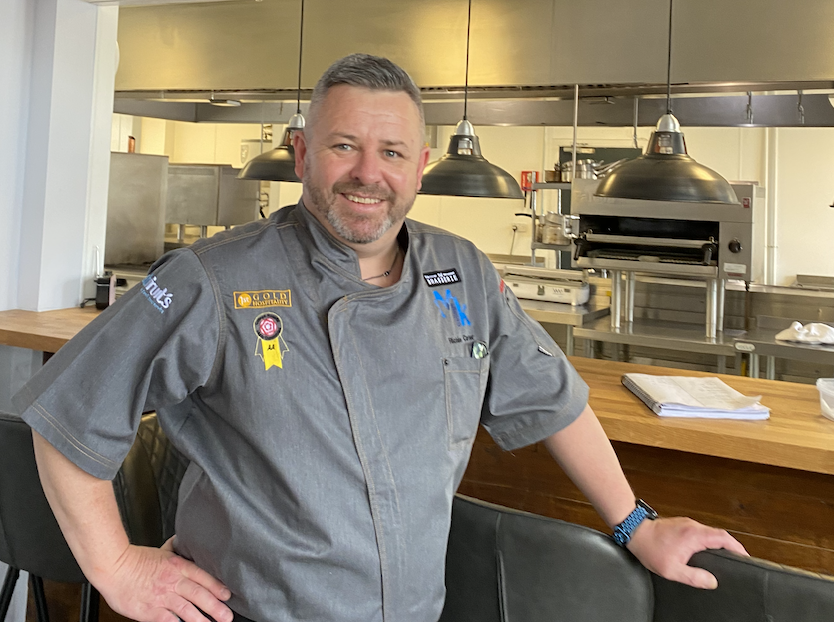 Richie Carter – Group Catering Manager
I knew I wanted to join the Royal Air Force as a chef at a very young age. Having passed my 706-1 and 2 Professional Cookery course by the age of 18, I joined Her Majesties Royal Air Force as a trainee chef in 1989. Over the next 22 years I served at Royal Air Force stations across Europe, being employed in the Mobile Catering Support Unit cooking anywhere, for example under canvas, in the icy arctic, and to the deserts of Oman.
On leaving the Royal Air Force in 2013, I worked in a prison for 2 years teaching the prisoners to cook. After this, I joined the staff at Aylesbury College where I began work as a Lecturer in Catering & Hospitality, before moving to MK College as Course Team Leader for Catering & Hospitality in 2017.
I'm a passionate and motivated chef who is determined to always improve my work. Through my knowledge of the industry and military background, I actively promote professionalism and enterprise to enrich my students' learning. Nothing gives me greater pleasure than teaching what I know to others. Developing students, watching them grow, mature, and progress into a vocation I believe is second to none.
Richie's dish of choice:
I love a good old spaghetti bolognese… although I would never turn down a fish finger sandwich!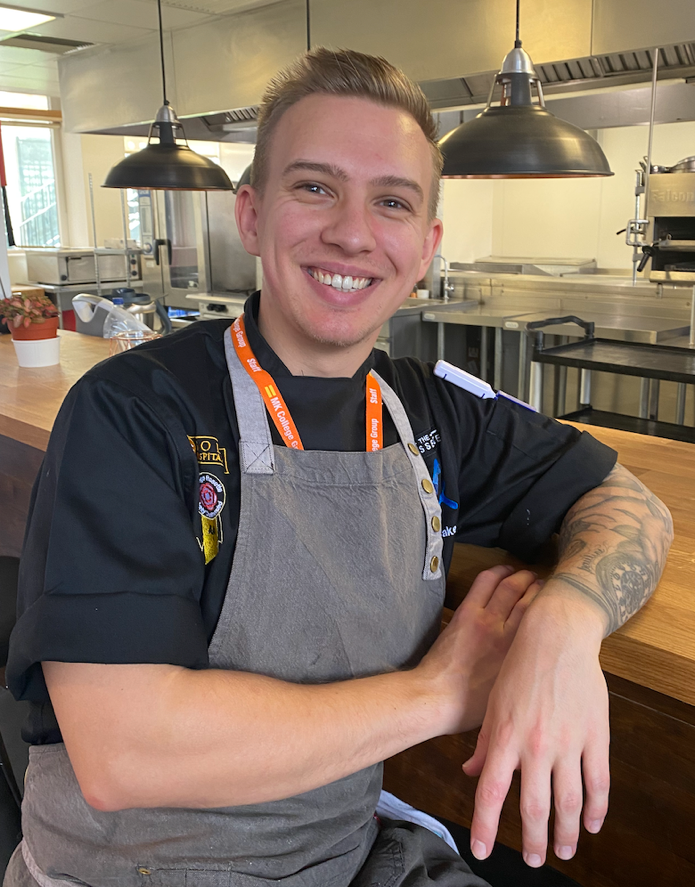 Nico Baker – Head Chef
Like many young people, I wanted to be a footballer when I was growing up, which was my passion. I was always interested in food, but it was not until I went to Milton Keynes College that I discovered the complexity and diversity of the different types of food and flavours available. I would never change my profession for the world!
Completing my catering studies at Milton Keynes College, I set out to discover myself. Using my initiative and ambitions, I have worked in several local restaurants, feverishly bringing my unique skills and enthusiasm to each job.
Going full circle, I am now head chef at The Brasserie, my most outstanding achievement. Sharing my passion for food, I hope to pass on some of my passions, giving future chefs a little taste of what can be achieved.
Nico's dish of choice:
Lasagne!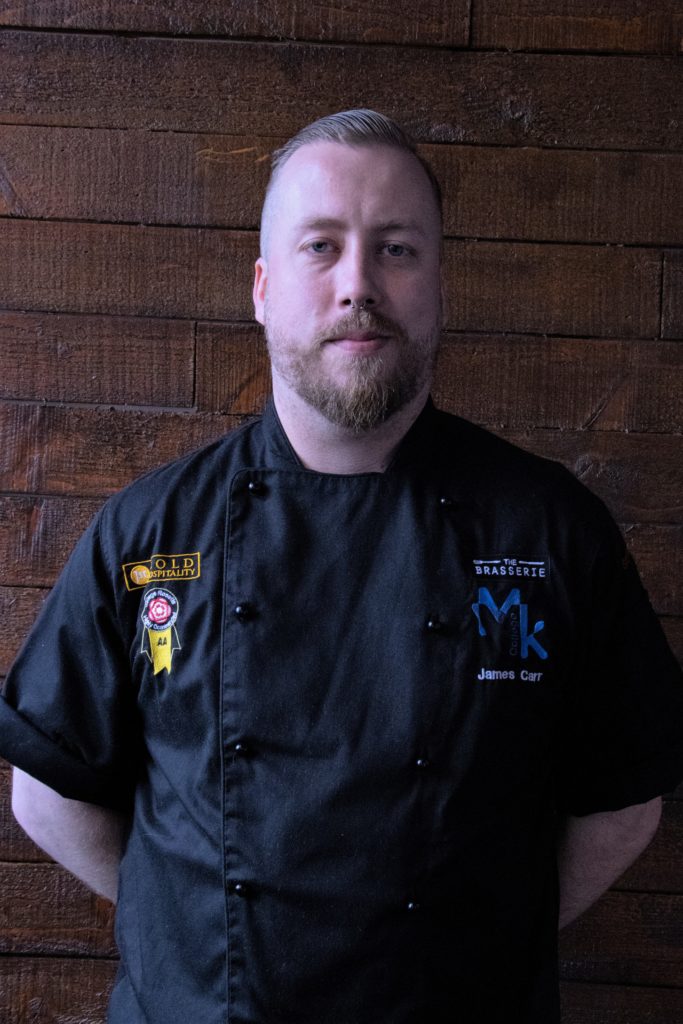 James Carr – Head Chef
I have been a chef for over ten years and have had some great experience working in some of the best restaurants in Milton Keynes, as well as working in restaurants across London, Norway & France.
Being a Chef had provided me with some amazing opportunities and I'm proud of what I have achieved so far – most recently I was awarded Milton Keynes Chef of the year 2021/2022. This was one of my proudest moments!
Joining the college in 2021, I wanted to pass on the skills that I've learnt to the next generation of chefs. I would say my food focuses on seasonal produce and exciting flavour combinations, taking a lot of influence from Japanese cuisine.
James's dish of choice:
My favourite dish would have to be Ramen!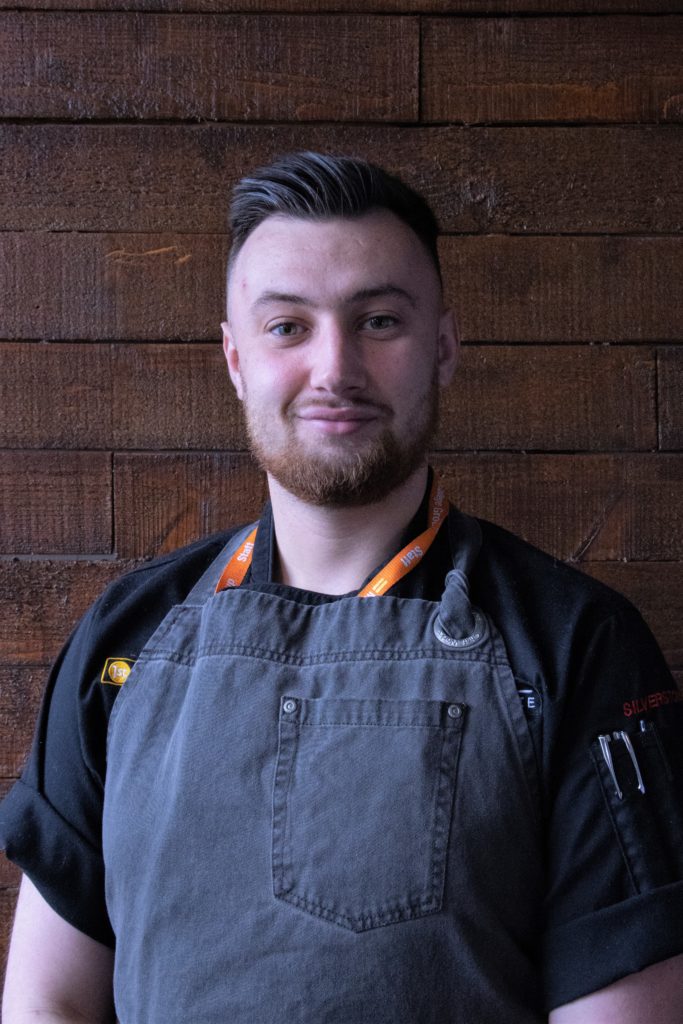 Ashley Blackford – Chef Trainer
I joined Milton Keynes College as a catering student back in 2016 as I had an interest in being a chef, and I haven't looked back since. Fast forward 5 years and I joined the MKC catering team in October 2021 as a Chef Trainer. My job gives me the opportunity to show the students what I have been taught whilst being in the industry, where I can continue to learn and adapt my catering skills.
During my 6 years of being a chef, I have worked at Aqua, Craft & Cleaver, Oscar's Bar & Restaurant, Crooked Billet, Wing Kingz, and now at MKC The Brasserie. I'm really looking forward to the new chapter of my career at MK College, I can't wait to see where this takes me, but most of all, I'm looking forward to giving back and being a part of building futures. Nothing gives me greater pleasure than showing students what I know and watching them grow into top professional chefs.
Ashley's dish of choice:
My favourite dish has to be a classic pasta carbonara. It's always fun to make, requires good skill to make the pasta dough and to roll it out to the right size and thickness, it also always washes down with a nice glass of red.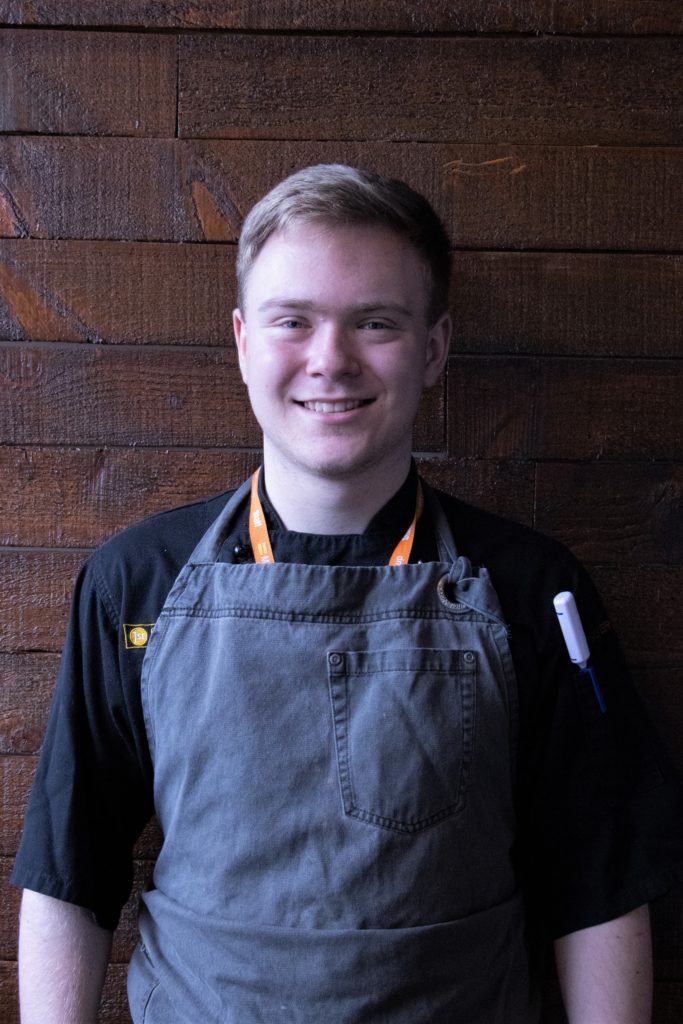 Charlie Roberts – Chef Support
I have been working in the catering and hospitality industry now for 4 years, working in and around Milton Keynes, gaining knowledge and experience from chefs from all sections of the kitchen.
I started my career in a local Buckinghamshire hotel as a kitchen porter, and after about a year I became a commis chef at the same hotel, working on the starters and desserts sections creating dishes for the busy restaurant and bars within the hotel.
I then moved to Silverstone Race Circuit in 2021, working there for around 6 months. While I was there, I worked the 2021 British Grand Prix helping to cater for 100,000 guests over the course of the week. During my time at Silverstone, I worked in the different outlets, catering for corporate lunches and mass catering events. After the Grand Prix, I left and got the job of Support Chef at the college where I had been a student for three years previously.
Charlie's dish of choice:
My favourite dish overall has to be butter chicken curry, and my favourite dish that I've created whilst working at the College was the artichoke tortellini that was on the February Level 3 taster menu.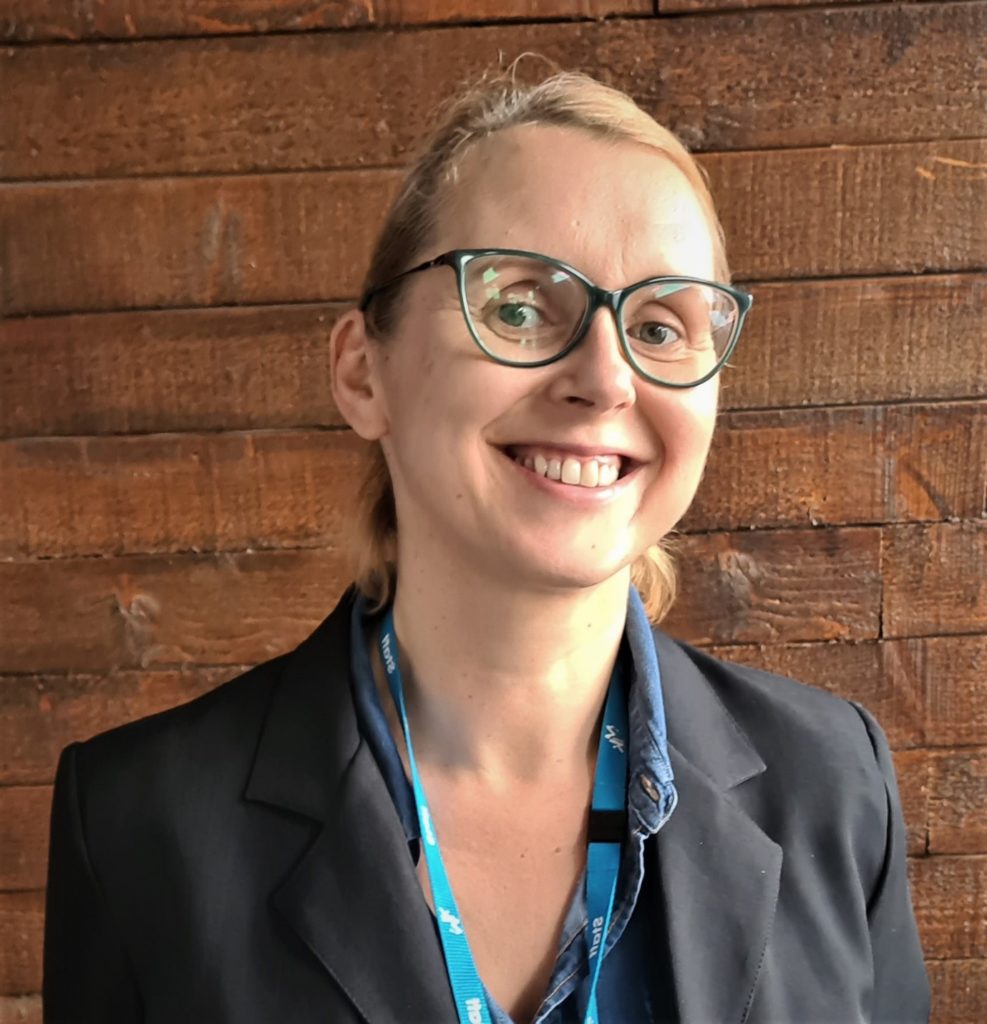 Joanna Piatek – Front of House Trainer
I have worked within the Hospitality industry for the last seventeen years; initially starting out as a waitress, then progressing through supervisory roles, and now currently in management, where I thoroughly enjoy the fast-paced environment and being around lots of people.
I joined the Hospitality team at MKC back in 2017. The best part of working in The Brasserie is seeing the students: developing their skills, pushing their boundaries, growing in confidence, and becoming professionals. I am proud to be a part of the students' journey in being able to join our wonderful industry.
Joanna's dish of choice:
Pierogi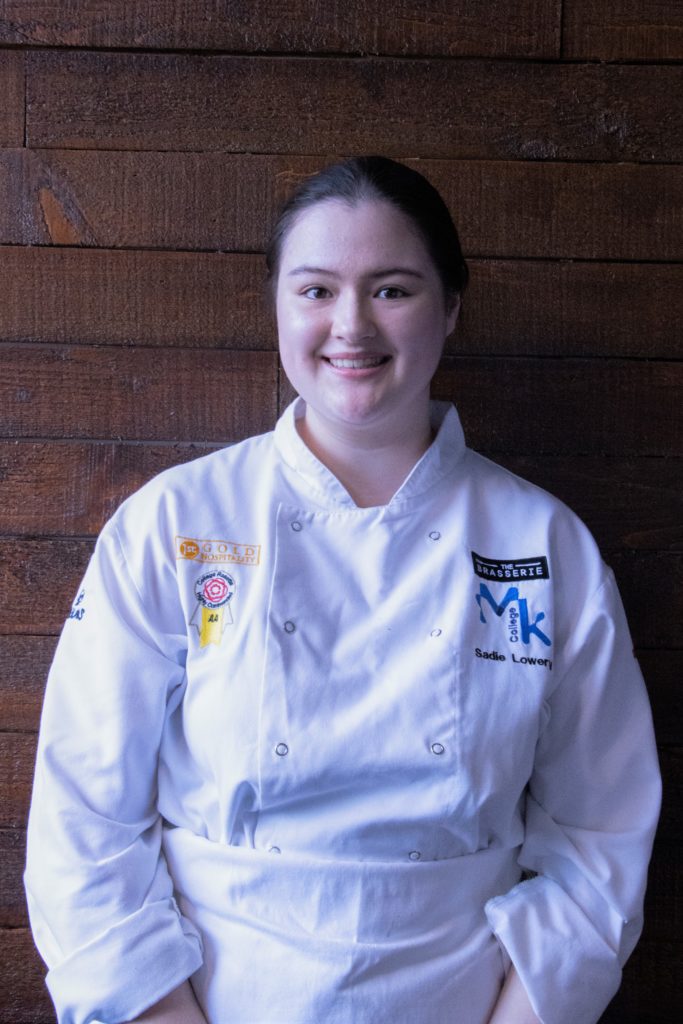 Sadie Lowery – Level 2 Diploma in Professional Cookery Student
Back in year 10, I chose Food Tech for one of my options at secondary school as I became very passionate about working in the hospitality industry. After applying to MK College, I was then accepted onto the full time catering course.
On the catering course, we always work as a team, it feels like I'm part of an extended family! I've had experience working at the Silverstone race circuit, where I have also been offered additional work there by the Silverstone management for future catering events!
Sadie's dish of choice:
Beef wellington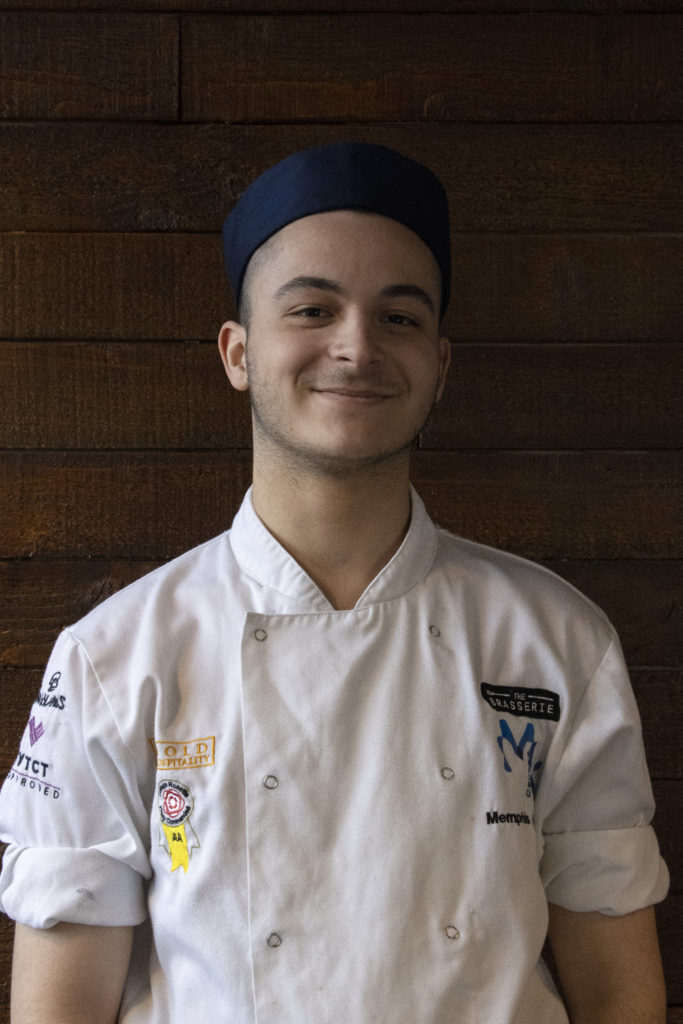 Memphis Russello – Level 3 Diploma in Advanced Professional Cookery Student
Loving all things food, I have been studying hospitality with Milton Keynes College for 3 years. My love for food has really developed by working and learning at The Brasserie with Chef Nico and Chef Ash, where I have catered at some cool events at Silverstone racetrack like the F1 and the Lap of Lights! There is never a boring day with anyone at The Brasserie!
Memphis' dish of choice:
My favourite dish to make is a mushroom prosciutto and mascarpone tagliatelle with a foccia.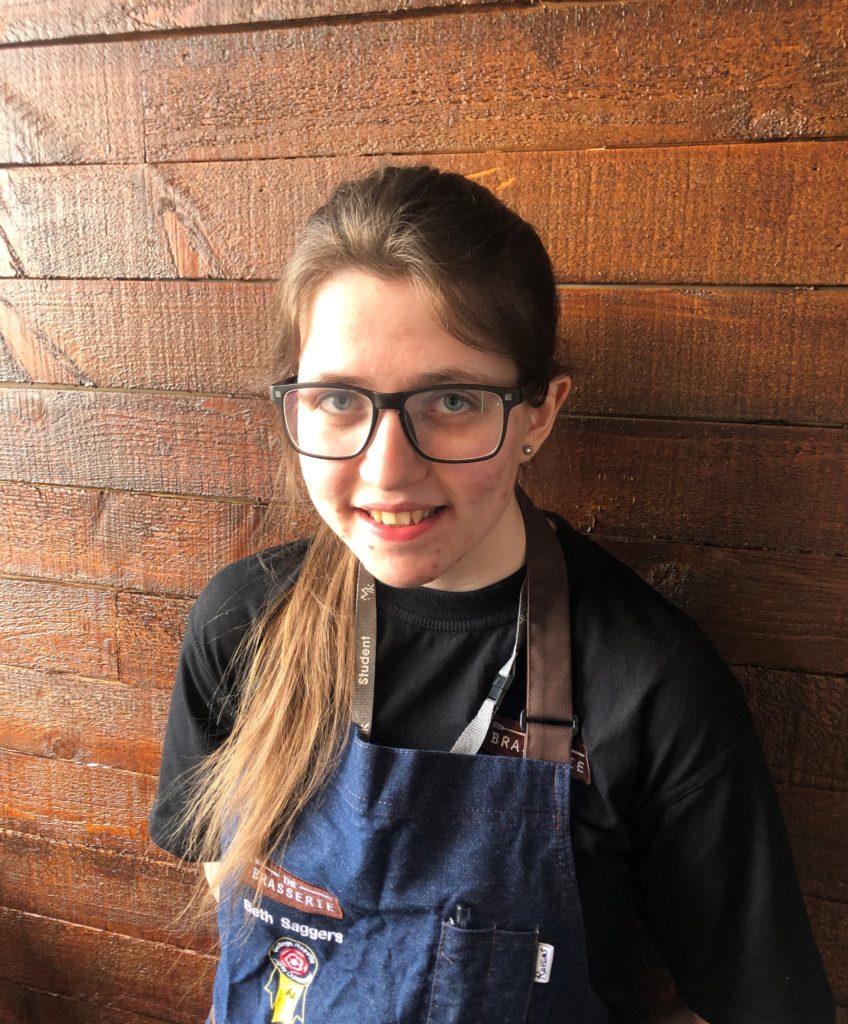 Bethany Saggers – Level 3 Diploma in Food and Beverage Service Supervision
Following a family history in the hospitality industry and a couple of jobs in restaurants and coffee shops, I decided to start studying Level 3 Hospitality at Milton Keynes College to develop my skills within the industry. My favourite thing about this course is the experience that I'm able to gain here – working in The Brasserie helps me gain real practical skills needed in the workplace.
Bethany's dish of choice:
Macaroni and cheese
Book a Table
Enjoy a modern dining experience with locally sourced ingredients in a relaxing and stylish environment at The Brasserie
Book a Table